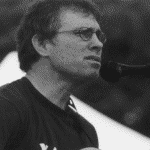 Chris Lucas is a singer/songwriter and instrumentalist living in Richmond Va.
In the late 1980's, after extensive training as an instrumental and choral composer, Chris found himself gradually drawn toward writing and performing original songs. In Chris' music, the formal sensibilities of classical music are wedded w/ the eclectic ideals of artists such as Bruce Cockburn, Nick Drake, Joni Mitchell, John Renbourne, and Michael Hedges to form a distinctive personality and musical signature.
Chris' songs delve into matters of the heart, soul, and spirit, exploring life as experienced through the eyes of a person with conviction. In other words .... a real person, living life, with its challanges and triumphs, successes and shortcomings.
Chris performs both solo, and in several duos. He regularly appears in several local establishments, such as The Tobacco Co., The Ironhorse Restaurant, Rivers Inn Restaurant in Gloucester, Ty & Co. Espresso, Taste and See Coffee, as well as church concerts, house conserts, and jail ministry.
He has also had opportunity to open for many artists, such as Phil Keaggy, Pierce Pettis, David Wilcox, Leo Kottke, Kate Campbell, Andrew Peterson, and Ashley Cleveland.
He has 3 CD's to his credit, and has recorded guitar tracks on many more. Chris currently works for the Richmond Times Dispatch in circulation. He has 1 married daughter living in N.C., and another autistic daughter, who he and his wife care for at home.
The 3-Penny Cantata
The 3-Penny Cantata is a 14-song cycle set in Palestine during the crucifixion/resurrection of Jesus Christ and is performed by Chris Lucas, the composer.
Each of the 14 songs is sung by a particular character or eye witness to the events. It is termed as a folk-cantata instead of a folk-opera in that there is no staged drama. Instead, it is performed very much in a singer/songwriter format, with informal comments and set-up between songs.
What exactly DID Pilate's wife dream?
What WERE the thoughts of the angel,
as he patiently sat on the stone?
Just how would the soldier at the cross have felt,
realizing he had just killed the Son of God?
What was going through Barrabas' mind?
The songs explore such questions, as well as the fears, doubts, and ultimate wonder of the disciples, and men and women closest to Jesus. In these psychological studies, listeners can easily place themselves in the same situations, thereby broadening their imagination of the life-changing, and life-giving events of that week.
In the Epilog we hear Jesus Himself. He answers each singer, turning every doubt, fear, and error in on itself.
The 3-Penny Cantata is performed in it's entirety by the composer on vocals and guitar, usually with some extra synthesizer support. It normally takes about one hour and twenty minutes. Power point visuals of classical and folk art slides also serve as a backdrop for the songs.
A note from Ardith to our listeners and to Chris:
I've had the pleasure of listening to 2 CD's of Chris' music as we've put this first podcast together. It's not been easy to choose which songs to use because they are all outstanding works.
There are many good independent artists out there but in Chris there is something special. The diversity of his music, yes, but there is a beautiful inspirational spirit in this wonderful music. It's uplifting, it's real, it speaks to every man.
Thankyou Chris, for giving us the opportunity to share your music.
Ardith
You may read more about Chris at his website.

http://www.chrislucas.net/
http://www.myspace.com/chrislucasspeed
CD's may be purchased here!
http://www.cdbaby.com/cd/chrislucas
http://www.indieheaven.com/view_artist.idh?artist_id=12250
Contact Chris
By Phone: (804) 276-0472
By Email: clucaspik@yahoo.com
By Mail:
Chris Lucas
4819 Wedgemere Rd.
Chesterfield, VA 23832

If you are interested in booking Chris for your event you may contact him by one of the above methods.